"Patterns by Jen" is hosting a Monthly Color Challenge. Learn more and get the freee pattern here: -  
I chose 4 pink batiks for the block of February.  
To have perfect angles and points, I recommend to cut 8 1/2" x 8 1/2" squares, one from each color (2 of each if you make it from 2 colors). Cut each square in half diagonally once and pair up the triangles by color.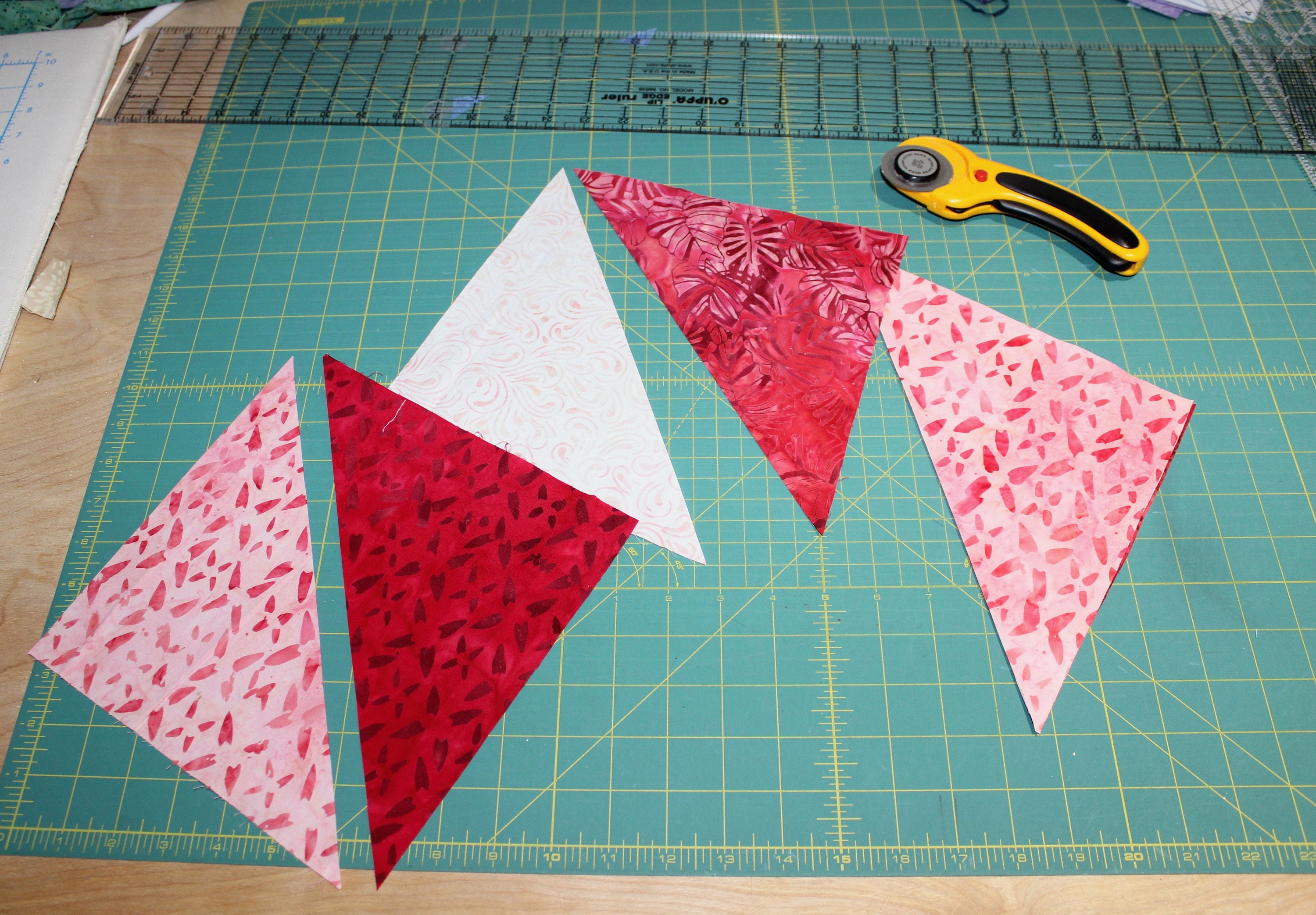 Face 2 triangles with the right sides and sew them together along the longest side. Press the seam toward the darker fabric. 
Line up one of the vertical lines of your ruler with the seam-line and cut the half square triangle in half (see the blow image). The horizontal line of the ruler might go through the corners or might not. Do not worry if they are off a bit, you have enough extra to work with. The most important is that the cut is perfectly perpendicular to the seam-line.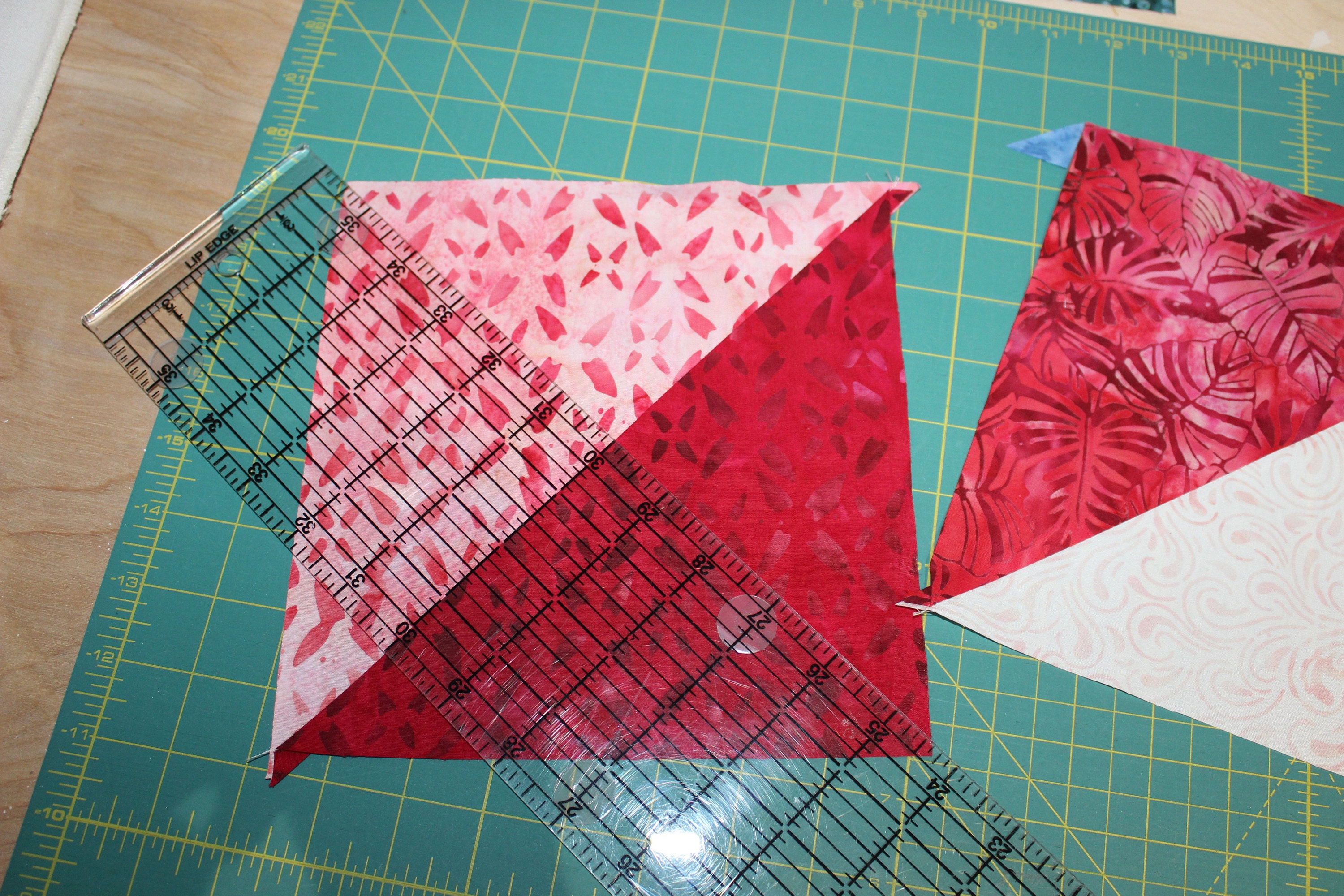 Pair up the pieces to create the hourglass design. Flip one triangle over the other one (right sides facing) and nest the seams carefully.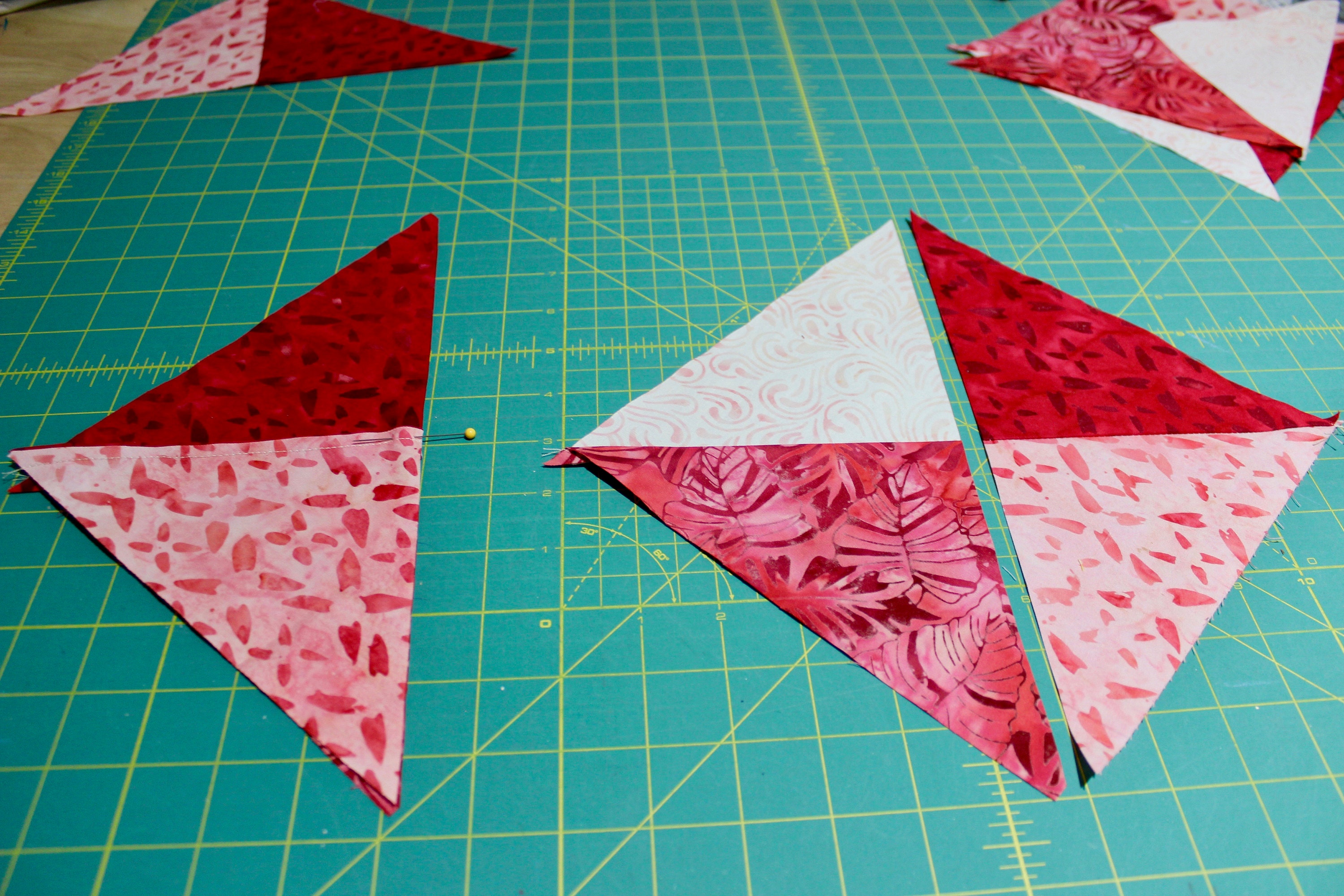 Secure the position with a pin and sew the triangles together along the longest side. Press the seam to either side.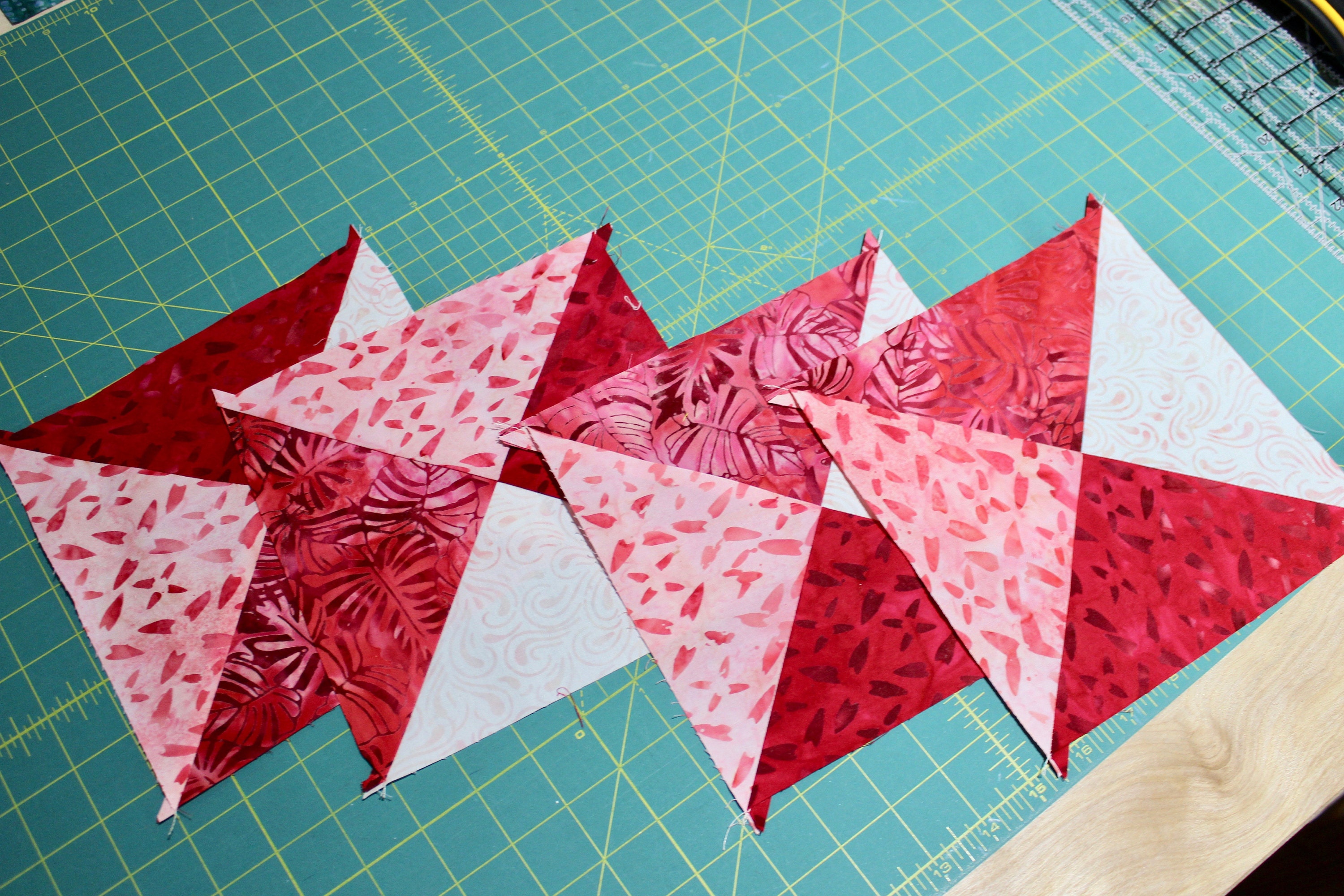 Square up the blocks by trimming them back to the right size as follows
- line up the diagonal line of your square ruler with one of the seamlines, align the center to the intersection of the 3 1/4" vertical and horizontal lines of your ruler
- trim off the excess fabric from the top and the right sides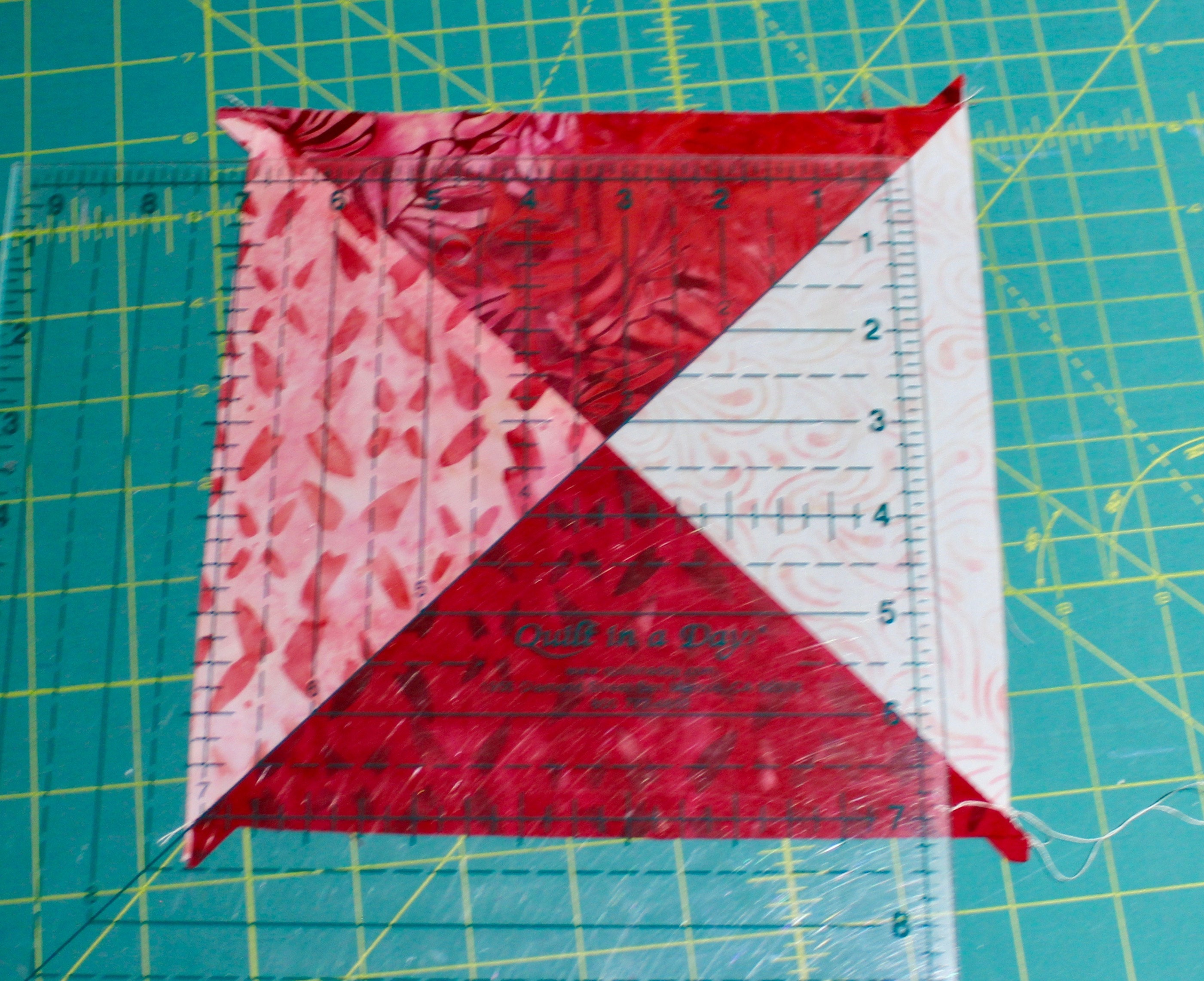 - turn your block 180° to the right and square up the block to 6 1/2" x 6 1/2".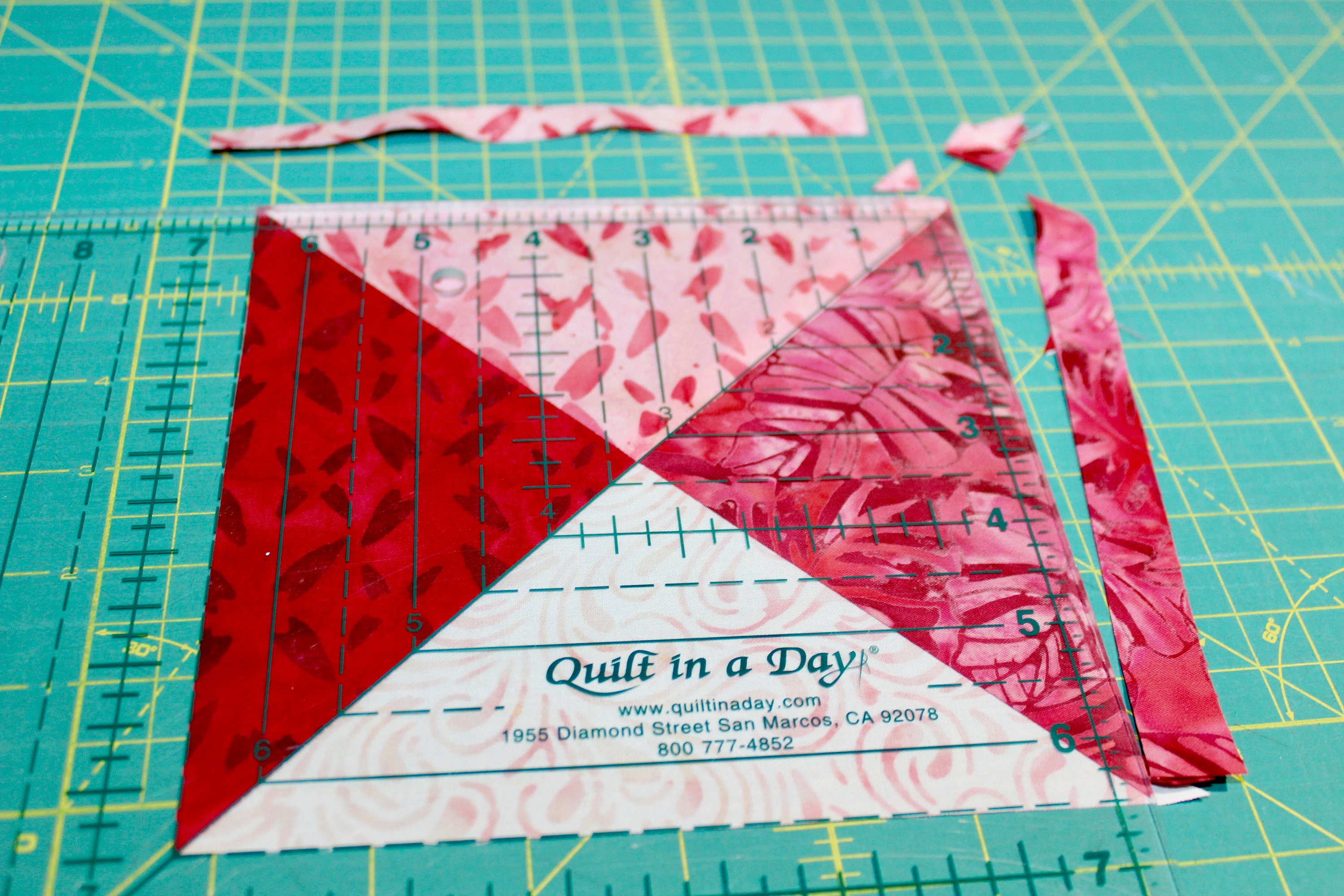 This method requires extra fabrics and a few more extra steps but the accuracy well worth the effort. 
Join the 4 hourglass blocks into the final block. Be sure to sew with scant 1/4" seam and press and nest the seams carefully.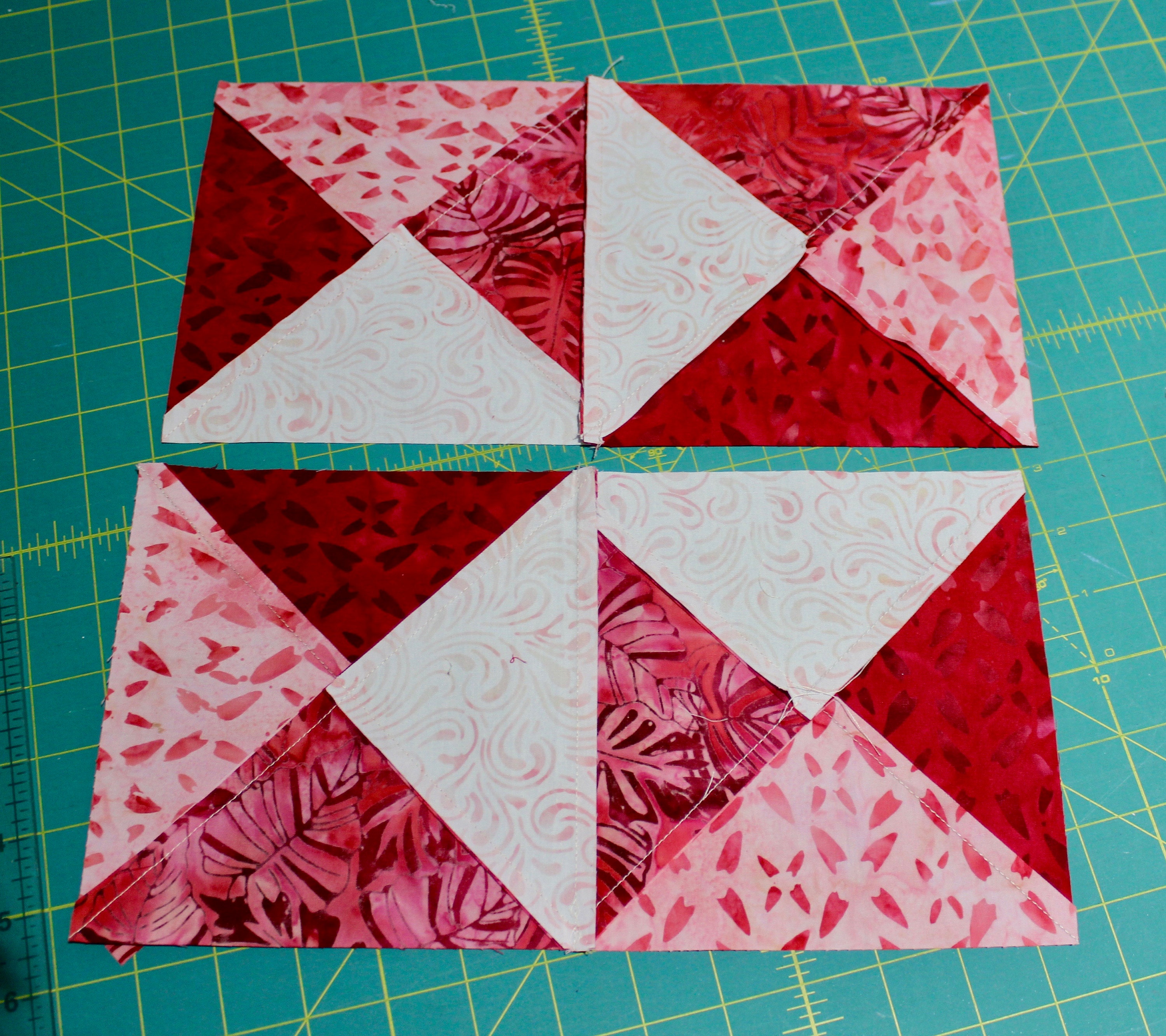 My favorite pink/magenta quilt is the Fireworks for Joanna. I made this quilt for my dear friend as a "get well birthday present". The center of the connecting blocks are also hourglass blocks.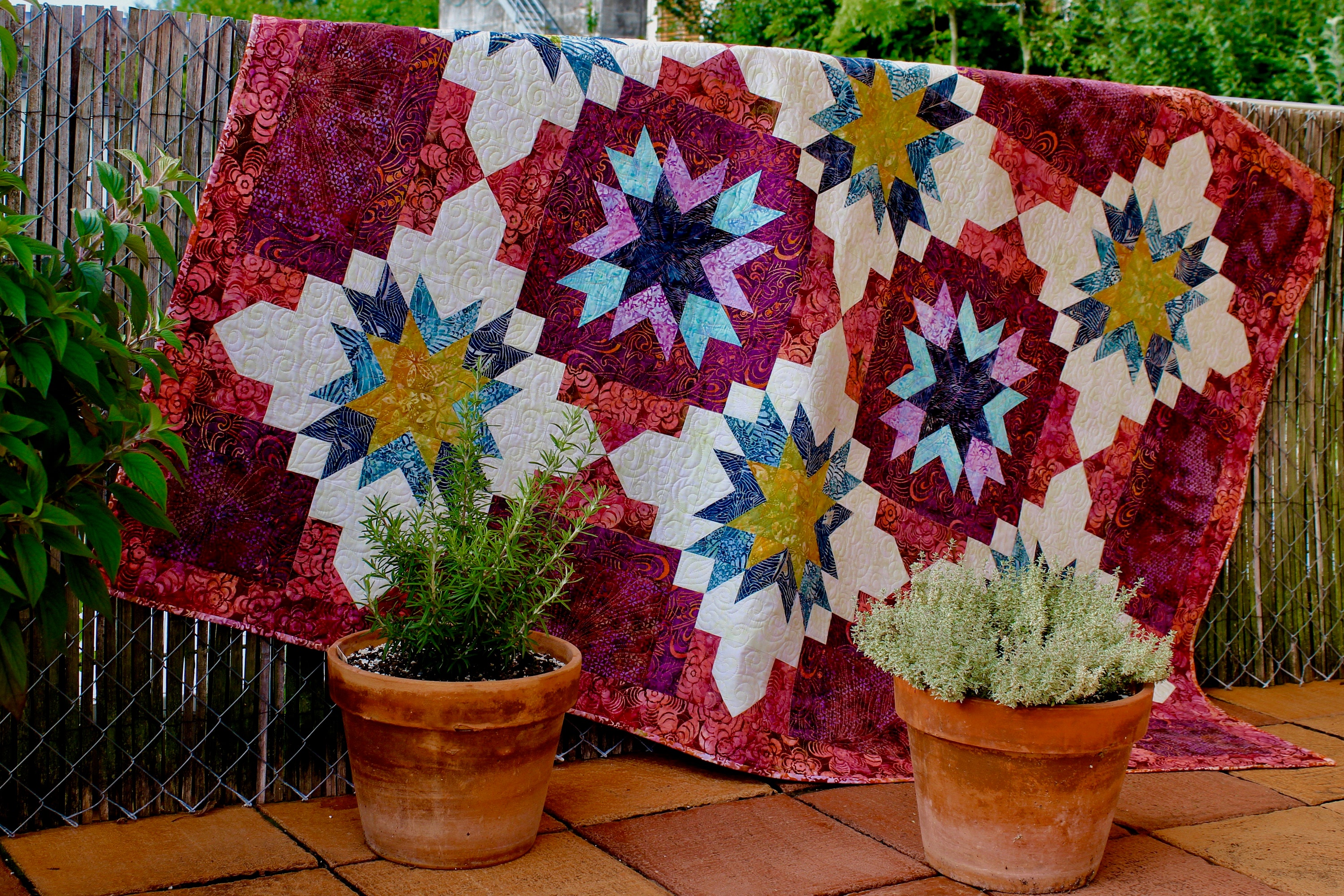 Another pink/red favorite of mine is the Indian Jewel Box. The setting and connecting blocks are the same as for the Firework for Joanna, but all blocks are different. The border is created from alternating hourglass and square-in-square blocks.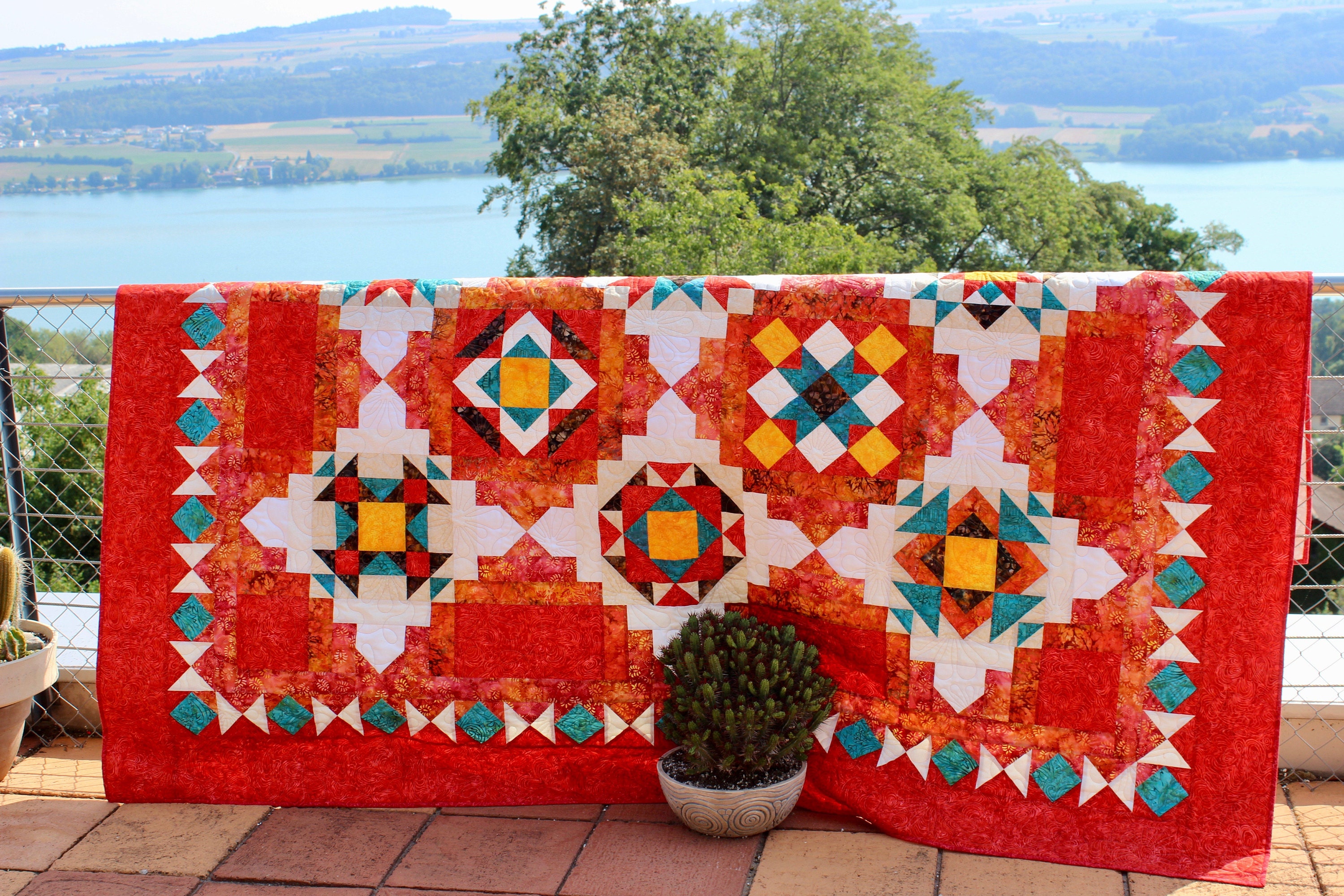 If you read my blog and like my designs use the "VALENTINE2019" promo code to get 20% off from your total purchase.
Offer expires on Februray 16, 2019.